Birds and Butterflies of Central Mexico
January 21-26, 2024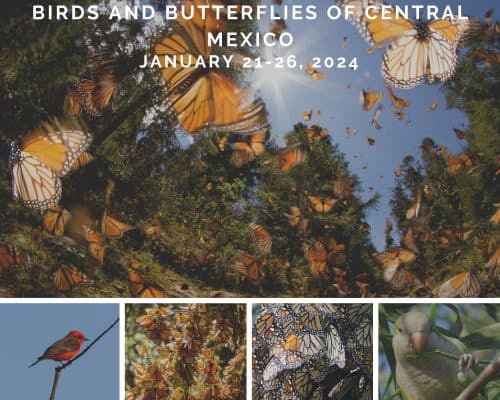 Every winter, montane cloud forests in central Mexico host millions of over-wintering monarch butterflies. This aggregation of monarchs in Mexico's central highlands ranks as one of the most impressive wildlife spectacles on the planet. It's a must see for nature lovers!
The monarchs aren't the only winged highlights to be discovered in Central Mexico. In addition to two days at the Monarch Butterfly Biosphere Reserve, we'll explore birding hotspots in Mexico City, Valle de Bravo, and surrounding areas in search of avian highlights, including an array of endemics.

Join Reefs to Rockies and Denver Audubon for this 6-day wildlife expedition highlighting Central Mexico's natural and cultural wonders.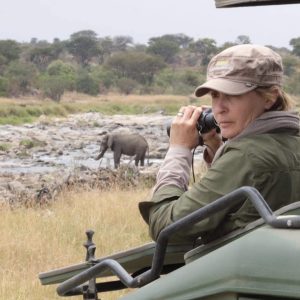 About Your Expedition Leader: Reefs to Rockies Co-Founder Sheridan Samano is thrilled to host this small group wildlife expedition to Central Mexico. If you've ever had the chance to hear Sheridan talk about Mexico, you've likely heard her refer to it as "the most underrated wildlife destination on the planet."
During this trip, her love for her father's home country will be unmistakable as she takes you into the heart of the region's best wildlife viewing destinations. Local expert guides will join us throughout making this immersive wildlife experience unforgettable.
ITINERARY
Day 1 (Sun, Jan 21): Arrival to Mexico City ~ Upon arrival to Mexico City, we'll be met by our local guide and transferred to our hotel conveniently located close to neighborhood parks and markets. For those arriving early enough today, we'll head over to a park close by for our first birding outing of the trip.
Accommodations: Circulo Condesa
Meals: Dinner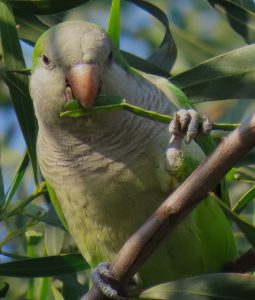 Day 2 (Mon, Jan 22): Mexico City's Birding Hotspots ~ Mexico City, one of the busiest and largest cities in the world, may not be the first place that comes to mind as a birding destination. However, the city is home to Latin America's largest urban park, ancient canals and floating gardens dating back to Aztec times, and bird-rich botanical gardens. We'll spend our first full day in Mexico City exploring it's birding hotspots including UNAM Botanical Gardens, perhaps the best birding site within city limits, and Xochimilco Floating Gardens.
Accommodations: Circulo Condesa
Meals: Breakfast, Lunch and Dinner
Day 3 (Tues, Jan 23): Mexico City, Piedra Herrada Monarch Butterfly Sanctuary & Valle de Bravo ~ After a bird walk close to our hotel, we'll head west to Piedra Herrada Monarch Butterfly Sanctuary, the closest reserve to Mexico City. It's possible we'll be greeted by masses of monarchs in flight down the hillsides even before hitting the trail.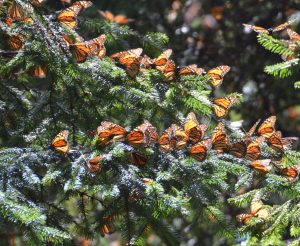 We'll travel by horseback and on foot uphill to the heart of the sanctuary to witness massive aggregations of monarchs. Standing in the forests of the reserve as millions of orange and black monarch butterflies swarm overhead is a magical sight. Today, we'll experience it first-hand. There's also time for birding at Piedra Herrada before continuing to Valle de Bravo, one of Mexico's Pueblos Magicos and our home for the next three nights.
Accommodations: Hotel Misión Grand Valle de Bravo
Meals: Breakfast, Lunch and Dinner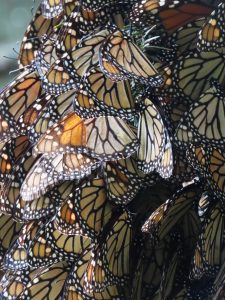 Day 4 (Wed, Jan 24): Valle de Bravo and Monarch Butterfly Biosphere Reserve ~ No two days at the monarch sanctuaries are alike so we'll enjoy a second visit today. In addition to time with the monarchs, we'll explore on foot in search of birds. Exact locations today will be determined based on current monarch aggregation behavior and locations, weather, and recent sightings.
Accommodations: Hotel Misión Grand Valle de Bravo
Meals: Breakfast, Lunch and Dinner
Day 5 (Thurs, Jan 25): Valle de Bravo & Surrounding Area ~ Today, we'll spend the day exploring birding hotspots near Valle de Bravo and the surrounding area. Exact locations will be determined on recent sightings, group's interest, and what we've seen so far. Relive trip highlights this evening during our Farewell Dinner.
Accommodations: Hotel Misión Grand Valle de Bravo
Meals: Breakfast, Lunch and Dinner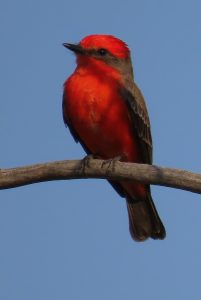 Day 6 (Fri, Jan 26): Departure ~ Transfer back to Mexico City International Airport (MEX) in time for our flights home. Flights must depart at 1 pm or later.
Meals: Breakfast
DETAILS
Price: $3045* per person based on two people sharing double occupancy accommodations. If you prefer private, single occupancy accommodations, add $455*.
Inclusions: accommodations (Standard Room at Circulo Condesa; Grand Preferential at Misión Grand); airport transfer on arrival day; private transportation Days 2-6; Expedition Leaders – Sheridan Samano and L. Ernesto Perez Montes; Master of Trip Logistics- Ruben Encalada; ejido guides at monarch sanctuaries; entrance fees; horse rental, if applicable at monarch sanctuaries; purified water available throughout; meals starting with dinner on Day 1 through breakfast on Day 6.
Exclusions: flights; passport fees; room upgrades; personal expenses; travel insurance.
*Reflects payment by check. Credit card fees will be assessed at time of booking based on payment method.
Level of Difficulty: Participants must be prepared to ride a horse as well as hike over sometimes steep, rocky, uneven terrain at elevations between 9000-11,000 ft when visiting the monarch butterfly sanctuaries. This trip is designated as moderately difficult.
Group size: 7-10 participants + 2 Expedition Leaders. We are known for having smaller group sizes with a better birder to guide ratio than most companies offering similar itineraries.
A Note About Gratuities – Your trip cost includes gratuities for local birding guides and ejido guides at the monarch reserves, as well as at restaurants. This allows us to reliably and equitably compensate everyone working so hard to keep you happy, healthy, and safe during your trip.
Reserve Your Spot Now!