Colorado Birding Series: Piñon Pine-Juniper Woodlands to Alpine Tundra
July 11-13, 2023
Join Reefs to Rockies' Lead Naturalist Birding Guide Chip Clouse on this 3-day trip that explores several of Colorado's birding hotspots including Manitou Experimental Forest, Eleven Mile Canyon, Buena Vista, and Loveland Pass. A highlight of the trip is sure to be a visit Dr. Brian Linkhart's Flammulated Owl study area. Dr. Linkhart has been studying Flammulated Owls for decades and this trip will showcase ongoing field work in prime habitat.
ITINERARY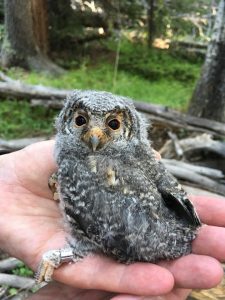 Day 1 – Tues, July 11 ~ Morning departure from West Denver. There's time for birding stops as we make our way to Woodland Park. Possible locations include Buffalo Creek, Deckers, and Westcreek. Chip knows these areas well due to his years conducting Colorado Breeding Bird Surveys in the area. This afternoon, the group will meet Dr. Brian Linkhart and accompany him and students to a Flammulated Owl study area for an in-depth look into ongoing field work in the area. With luck, we'll get to see hands-on work with this year's owlets.
Accommodations: Microtel Inn & Suites – Woodland Park
Meals: Lunch and Field Dinner
Day 2 – Wed, July 12 ~ As we make our way to Buena Vista, we'll stop at several birding hotspots to learn about the interconnectedness of Colorado's varied plant and animal communities. Likely birding stops include Eleven Mile Canyon, Spinney Mountain State Park, and Antero Reservoir. Evening arrival to Buena Vista.
Accommodations: Best Western Vista Inn – Buena Vista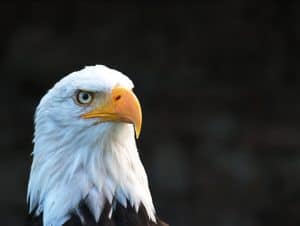 Meals: Breakfast and Lunch
Day 3 – Thurs, July 13 ~ Our day begins with birding in piñon pine-juniper (P/J) woodlands near Buena Vista. From there, we'll move up in elevations passing through Leadville, nicknamed the "Two Mile-High City", and over Loveland Pass where we'll stop to search for alpine tundra species including the elusive White-tailed Ptarmigan. Early evening return to West Denver.
Meals: Breakfast and Lunch
DETAILS
Price: $1195 per person based on two people sharing a double occupancy room. Add $250 if you prefer a private, single occupancy room.
Includes: accommodations, driver/guide (Chip Clouse), transportation n a custom-designed safari van w/ hydraulic pop-top and 4WD, daily guided birding with spotting scope available, entrance fees, meals as listed, and donation to support ongoing Flammulated Owl research in Colorado.
Excludes: 1 dinner, activities not listed, travel insurance, and personal items.
Reserve Your Spot Now!