In Search of Whales – Baja Sur, Mexico
March 12-18, 2024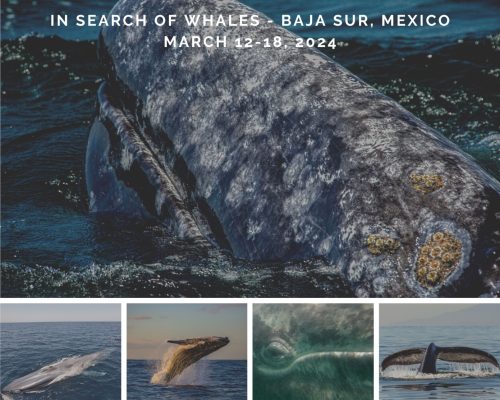 Baja California Sur, Mexico, a long peninsula stretching 800 miles to the south from California, is one of the best places in the world for up close encounters with whales. The waters surrounding Baja Sur serve as a crucial part of the migration routes for several marine mammals. Gray whales, humpback whales, blue whales, and fin whales among others embark on long-distance migrations from feeding grounds in cold northern waters to breeding and calving grounds in warmer waters to the south. Baja Sur lies along these routes, making this region of Mexico an ideal location for observing these charismatic animals. In addition to whales, Baja Sur is also home to whale sharks, mobula rays, dolphins, sea lions, and more.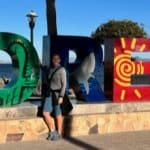 Visitors to Baja Sur's wild coasts have the chance to spot a greater variety of whales in a week's time than anywhere else in the world. This Reefs to Rockies Founder's Trip, hosted by Co-founder Lynda Gregory, is scheduled for whale watching prime time! Join us for an unforgettable marine wildlife adventure in Baja Sur!
ITINERARY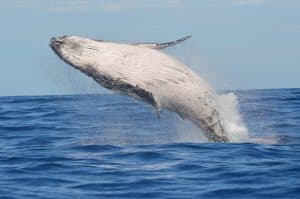 Day 1 (Tues, March 12): Arrival ~ Upon arrival to Los Cabos International Airport (SJD) in Baja Sur, our group will be met for our short transfer to San Jose del Cabo. Plan to arrive by 2 pm today. Our marine adventure starts with a sunset ocean safari by Zodiac in search of acrobatic humpback whales and possibly gray whales. This evening, get to know your fellow travelers during our welcome dinner at the hotel.
Accommodations: El Ganzo
Meals: Dinner
Day 2 (Wed, March 13) – San Jose del Cabo to San Ignacio Lagoon ~ Morning transfer to the airstrip for our 1hr 50min flight to our desert whale camp situated at the edge of San Ignacio Lagoon. Don't worry, we won't be roughing it in our glamping tents! Our tents are windproof, insulated and heated for maximum comfort, with ensuite bathrooms and showers, hot and cold running water with good pressure, and 24-hour power. Not to mention "real beds" with fine linen. Enormous thought has gone into every detail, from a fire pit to a fine selection of wine, craft beer, single malt scotches and fine dining. The camp even has a bar and lounge tent + Wi-Fi-access throughout the camp. Although, we suggest unplugging and enjoying the natural sounds all around us during our stay. Upon arrival, our camp hosts will meet us to provide an overview of what to expect during our stay followed by brunch and then our for our first whale excursion at San Ignacio Lagoon.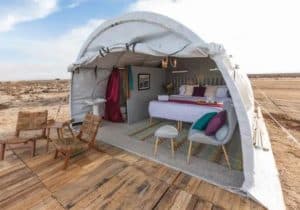 Accommodations: San Ignacio Lagoon Whale Camp
Meals: Brunch and Dinner
Days 3-4 (Thurs, March 14 – Fri, March 15) – San Ignacio Lagoon ~ We'll enjoy two whale watching excursions each day. There's also time to go kayaking, stand up paddling, or exploring the area on foot. Each day winds down with a sundowner by the fire pit before dinner and an evening presentation by one of the camp's naturalists.
Accommodations: San Ignacio Lagoon Whale Camp
Meals: Breakfast, Lunch and Dinner
Day 5 (Sat, March 16) – San Ignacio Lagoon to Loreto ~ There's time for one more whale watching excursion before we pack up and drive to Loreto, a charming town nestled between the Sierra de la Giganta mountains and the Sea of Cortez. Loreto's pristine beaches, crystal-clear waters, and rugged landscapes make it a paradise for nature lovers. The evening is yours to explore Loreto at your leisure.
Accommodations: La Misión
Meals: Breakfast and Lunch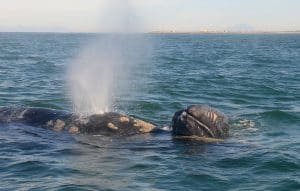 Day 6 (Sun, March 17) – Loreto ~ Three Sea of Cortez wilderness islands – Danzante, Carmen and Monserrate – located in Loreto Bay National Park form the corners of the "Blue Triangle." This area is considered one of the most important winter areas for blue whales, the largest animal ever known to have lived on the planet. In addition to blue whales, the national park provides prime habitat for humpback, fin, pilot, and sperm whales, in addition to orcas at certain times of the year. We'll spend the day exploring the marine park by boat with a picnic lunch at Coronado Island. Relive trip highlights this evening during our farewell dinner in town.
Accommodations: La Misión
Meals: Breakfast, Lunch, and Dinner
Day 7 (Mon, March 18) – Departure ~ Transfer to Loreto International Airport (LTO) in time to connect to your flight home.
Meals: Breakfast
DETAILS
Price: $4995* per person based on two people sharing double occupancy accommodations. Add $1095* if you prefer private, single occupancy accommodations.
Inclusions: accommodations (Deluxe Room at El Ganzo; Glamping Tent at San Ignacio Lagoon with solar power and WiFi available; Luxury Room at La Misión); airport transfers on arrival and departure days; charter flight to San Ignacio Lagoon on Day 2; private transportation from San Ignacio Lagoon to Loreto on Day 5; Expedition Leader – Lynda Gregory, Co-founder of Reefs to Rockies; additional local guides for whale watching excursions; entrance fees; gratuities for local guides; use of kayaks at San Ignacio camp; daily naturalist talks at San Ignacio camp; meals as listed with purified water available throughout; 24-hour in-country support.
Exclusions: international flights (trip begins at SJD Airport and ends at LTO Airport); passport/visa fees; travel insurance – required by the camp; 1 dinner; alcohol; optional gratuities for airport transfers, hotel, and camp staff; taxis; personal items.
*Price is based on payment by check or ACH. Credit card fees, if applicable will be assessed at time of payment based on card used.
Group Size: 6-9 participants + Expedition Leader
Level of Difficulty: Basic mobility and moderate fitness level is recommended. Van transportation and some boat tours require sitting for extended periods and embarking/disembarking on uneven ground. Guests should be comfortable walking/hiking on light, unpaved trails for 1-2 hours, and travelling by boat on the ocean with potential waves and swell. Guests must be comfortable spending time outdoors in potentially inclement weather.
Photo credit for gray whale with mouth open and glamping tent to Baja Expeditions.
Reserve Your Spot Now!