Magical Oaxaca with Denver Botanic Gardens
December 4-11, 2023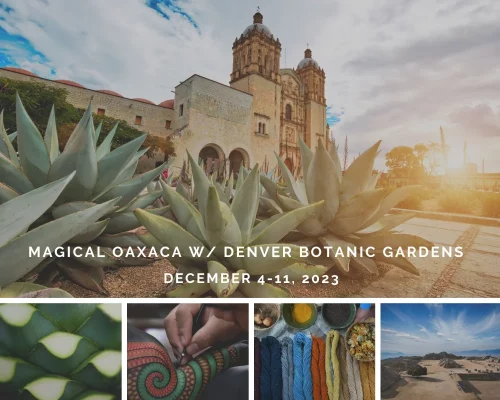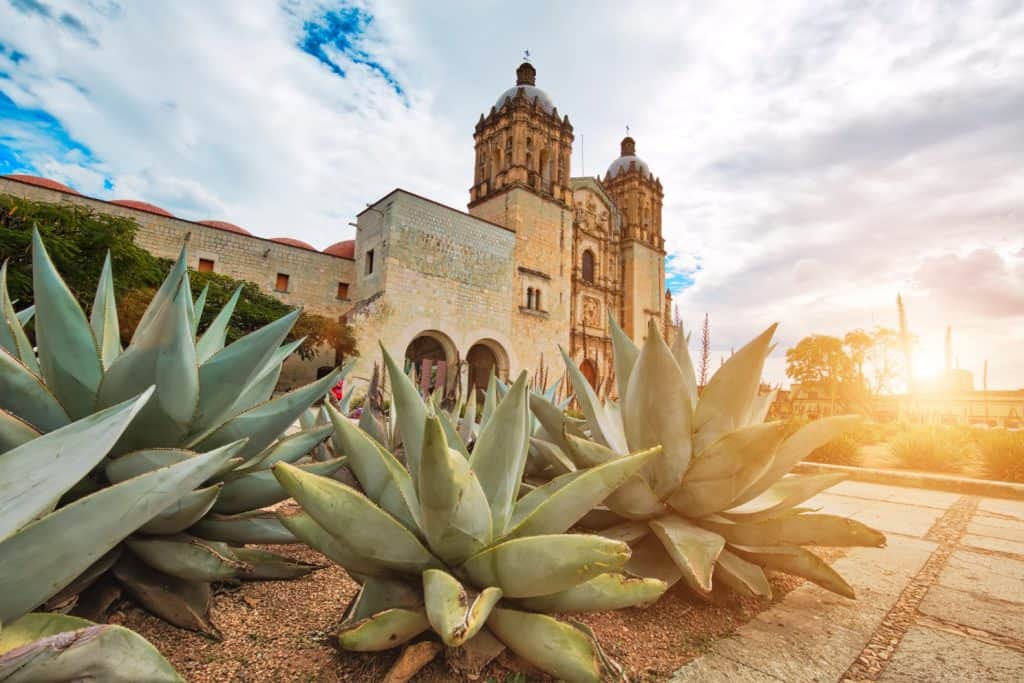 Oaxaca's rich cultural heritage, stunning natural beauty, and vibrant traditions make it a magical destination sure to capture the hearts of visitors. This immersive 8-day trip led by expert local guides and your dynamic host from Denver Botanic Gardens highlights what makes Oaxaca so special at a time of year when you can enjoy each place without crowds. Join us in Magical Oaxaca!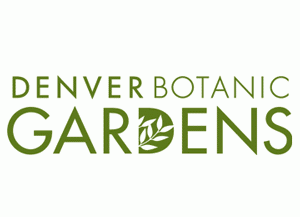 Collaboration trip with Denver Botanic Gardens hosted by Yvonne Garcia Bardwell, Associate Director of Community Relations.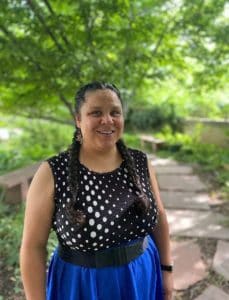 About Your Host: Born and raised in South Texas, with a bilingual-bicultural background, Yvonne Garcia Bardwell brings a great mixture of experiences and knowledge to the tour. As the Associate Director of Community Relations at Denver Botanic Gardens, she is responsible for diversifying the Gardens' constituency by establishing and strengthening relationships with community organizations across the Denver metro area. Since 2011, she has orchestrated Denver Botanic Gardens' observance of Día de los Muertos – a celebration that has grown into a vibrant annual event celebrating one of Mexico's greatest cultural legacies. Her multicultural orientation has developed through not only extensive world travel but also significant work and volunteer experiences as well as an academic focus on international and Spanish-language marketing. This tour offers an opportunity to educate and inspire, to create a connection to our past, and to learn about the cultural traditions of Mexico.
ITINERARY
Day 1 (Mon, Dec 4) – Arrival/ Oaxaca City ~ Arrival to Oaxaca Xoxocotlan International Airport (OAX) and transfer to hotel.
Accommodations: City Centro Oaxaca
Meals: None
Estimated Drive Time Today: OAX Airport to Hotel – approximately 30 mins.
Day 2 (Tues, Dec 5) – Oaxaca City ~ Situated at the foothills of the Sierra Madre Mountains, Oaxaca City offers visitors a wealth of natural beauty, distinct architecture, artisans, and culinary delights. Downtown is where you'll find the center of Oaxacan culture, both past and present. Our first full day in Oaxaca begins with a walking tour. We'll explore churches, markets, traditional neighborhoods, and art galleries. A guided tour at the Ethnobotanical Garden of Oaxaca is included. Get to know fellow travelers during today's Welcome Lunch at Pitiona overlooking the Cathedral.
Accommodations: City Centro Oaxaca
Meals: Breakfast and Lunch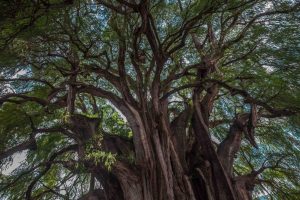 Day 3 (Wed, Dec 6) – Hierve el Agua, Teotitlán del Valle, & Tule Tree – Hierve el Agua ranks as one of Oaxaca's most breathtaking natural sites. Its meaning translates to "The Water Boils" and it's a collection of rock formations and petrified waterfalls that look frozen in time. We'll enjoy a morning hike at Hierve el Agua before continuing to Teotitlán del Valle, a small community known for its long tradition of wool weaving. Teotitlán del Valle's weavers are renowned for their intricate designs and use of natural dyes, locally sourced from plants, insects, and minerals found nearby. We'll enjoy an in-depth introduction during a weaving demonstration. There's also time to stop at Oaxaca's famous Tule Tree, estimated to be close to 1,500 years old making it one of the oldest, largest, and most impressive trees in the world, on our way back to the city.
Accommodations: City Centro Oaxaca
Meals: Breakfast and Lunch
Estimated Drive Times Today: Hotel to Hierve el Agua – approximately 1.5 hrs; Hierve el Agua to Teotitlán del Valle – approximately 1.25 hrs; Teotitlán del Valle to hotel 45 mins.
Day 4 (Thurs, Dec 7) – Ejutla ~ Oaxaca's vibrant and diverse cuisine is known for rich flavors, complex mole sauces, and use of indigenous ingredients. It has a deep history that reflects the region's cultural influences, including Zapotec, Mixtec, and Spanish. Today, we'll head to Ejutla where we'll visit a local home for a hands-on, interactive Oaxacan culinary experience.
Accommodations: City Centro Oaxaca
Meals: Breakfast, Lunch and Dinner
Estimated Drive Time Today: Hotel to Ejutla – approximately 1 hr.
Day 5 (Fri, Dec 8) – Ocotlan & San Martin Tilcajete ~ The Ocotlán market is a bustling market located in the town of Ocotlán de Morelos, about an hour's drive south of Oaxaca City. The market takes place every Friday and is famous for its colorful displays of fresh produce, handicrafts, and traditional Oaxacan foods. We'll spend time exploring the market before continuing to the town of San Martin Tilcajete.
Alebrijes are brightly colored Mexican folk art sculptures and San Martin Tilcajete is home to some of Mexico's best alebrije artists. Typically hand-carved and painted with intricate patterns and bold colors, alebrijes often incorporate elements of Mexican mythology and folklore. In town, we'll see local families carving and painting alebrijes for sale. Then, we'll visit the studio of Jacobo and Maria Angeles. Jacobo is a master carver and his wife, Maria, paints trademark stylized Zapotec designs. Their popular alebrijes are shown in galleries and museums around the world, elevating Mexican folk art to the status of fine art. We'll have the chance to get creative during our hands-on alebrije at the studio workshop.
Accommodations: City Centro Oaxaca
Meals: Breakfast and Lunch
Estimated Drive Time Today: Hotel to San Martin Tilcajete – approximately 45 mins.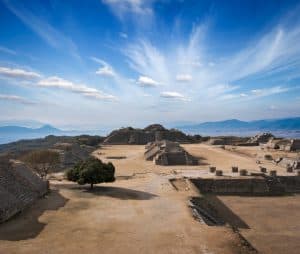 Day 6 (Sat, Dec 9) – Monte Albán ~After breakfast, we'll travel to the archaeological site of Monte Albán, the ancient center of Zapotec and Mixtec culture dating back to the 8th Century. A UNESCO World Heritage Site, Monte Albán is considered one of Mexico's most culturally rich archaeological sites, towering 400 meters above the valley floor from a hilltop west of the city. While walking by pyramids, temples, and altars, visitors are treated to gorgeous 360-degree views on clear days.
Accommodations: City Centro Oaxaca
Meals: Breakfast and Lunch
Estimated Drive Time Today: Hotel to Monte Alban – approximately 30 mins.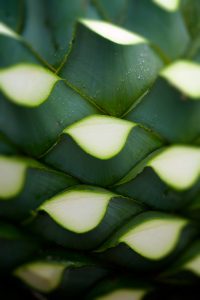 Day 7 (Sun, Dec 10) – Lalocura's Mezcal & Oaxaca City ~ Unlike tequila, which is made only from the blue agave plant, mezcal can be made from a variety of agave species and is produced in various regions of Mexico. Oaxacan mezcal is renowned for its smoky, complex flavor profile. We'll learn about the art of mezcal-making during our visit to Lalocura, a producer whose clay pot distilled mezcals have built a steady cult following. As conscientious of where he sells his bottles as he is of what goes into them, Lalo's mezcal is only available outside of the palenque at a few select venues in Mexico. Relive trip highlights this evening during our Farewell Dinner.
Accommodations: City Centro Oaxaca
Meals: Breakfast and Dinner
Day 8 (Mon, Dec 11) – Departure ~ Transfer back to OAX Airport in time for our flight home.
Meals: Breakfast
DETAILS
Price: $4325* per person based on two people sharing double occupancy accommodations; add $100 per person for non-members of Denver Botanic Gardens. Supplement for private, single occupancy accommodations: $895*.
Inclusions: accommodations, airport transfers on Day 1 and 8, private transportation from Day 3-7, full-time local bilingual trip leader, trip host from Denver Botanic Gardens, cooking class, alebrije workshop, entrance fees, listed meals, basic no trip cost travel insurance (upgraded policy with pre-departure cancellation and trip interruption benefits can be added at pro-rated cost), and gratuities for your trip leader, drivers, and restaurants for included meals.
Exclusions: flights, passport/visa fees, optional gratuities for hotel staff, optional activities, taxis, and personal expenses.
Group Size: 7-10 participants + DBG Trip Host + Local Trip Leader
Important Information: Itinerary has been built to allow flexibility to accommodate activities and sightseeing. Every effort will be made to carry out all activities as planned and advertised, however, trip leaders reserve the right to make alterations, deletions, or modifications to the itinerary deemed necessary due to circumstances beyond their control.
Reserve Your Spot Now!