Minnesota's Winter Owl and Wildlife Hotspots
January 6-10, 2024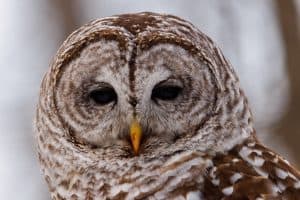 TRIP OVERVIEW
Owls have a special allure. They are often linked to wisdom, intelligence, and mystery. Their large, forward-facing eyes are striking, and their nocturnal habits and silent flight add to their captivating nature. Finding owls takes patience, a keen eye, and detailed knowledge of habits and preferred locations.
Minnesota is one of the country's premier owl-watching destinations in winter. A dozen owl species can be found in Minnesota and the state is a winter haven for several elusive boreal species, including Great Gray, Snowy, and Northern Hawk Owl. Sax-Zim Bog is Minnesota's most famous owl hotspot, but the Twin City and North Shore communities also provide ideal habitat for wintering raptors.
This itinerary is designed to maximize opportunities to find and view a diversity of owl species. Rest assured that our guides will adhere to the highest standards of wildlife viewing ethics when searching for these charismatic species. We'll round out our days in the field looking for other avian highlights including eagles, grouse, redpolls, woodpeckers, and more. If lucky, we may even catch a glimpse of elusive mammals including bobcat, moose, beaver, porcupine, and river otter.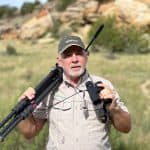 This 5-day winter safari is led by Chip Clouse, Reefs to Rockies' lead naturalist birding guide. Chip will be joined by a second guide for the Twin Cities portion and a different guide for the Bog and North Shore days. With two local guides that have extensive knowledge of where the birds are, chances for success go way up.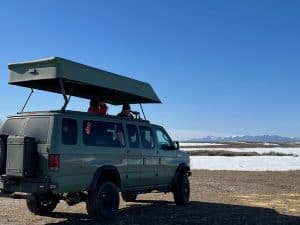 The trip starts and ends at Minneapolis-St. Paul International Airport, and we'll start wildlife viewing right away. Transportation is in The Roaming Bison, a true one-of-a-kind safari vehicle. This is not the traditional passenger van you may have traveled in on past trips. The Roaming Bison was specially designed by two wildlife biologists to allow for optimal viewing. With 4 Wheel Drive and a special hydraulic conversion pop-top, The Roaming Bison makes a perfect 'blind'. There's ample room for everyone to view at the same time without leaving the vehicle. A high-quality spotting scope can be mounted in the van to allow for close detailed viewing of owls at a distance, minimizing impact. A fridge, jet-boil for hot refreshments, and a supply of snacks maximize our comfort as we go for serious wildlife viewing each day.
Join us as we spend 5 days exploring some of Minnesota's premier winter owl and wildlife hotspots.
ITINERARY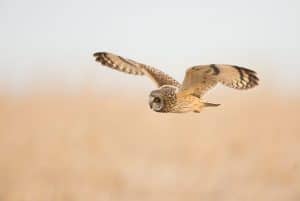 DAY 1 (Sat, Jan 6): Our guides will meet us at the airport upon arrival to Minneapolis-St. Paul International Airport (MSP). Plan to arrive by 1 pm today. Right away, we'll begin exploring nearby hotspots in search of raptors that typically overwinter near the airport. This afternoon, we'll position ourselves in an area known to be good for Short-eared Owls. With luck, we'll catch a glimpse of at least one Short-eared Owl as it hunts in open fields looking like a giant moth in flight. Get to know fellow travelers this evening during our Welcome Dinner.
Accommodations: Home2 Suites – MSP Airport
Meals: Lunch and Dinner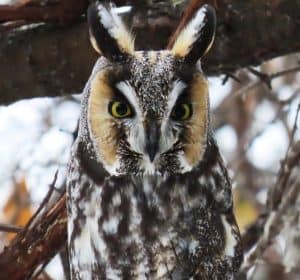 DAY 2 (Sun, Jan 7): We'll start early each day to maximize our viewing opportunities in prime locations during daylight hours. We'll likely explore Twin City hotspots until early afternoon today with locations determined based on yesterday's sightings. We may head directly to Sax-Zim Bog arriving for afternoon Great Gray Owl prime time or perhaps we'll spend time near Duluth in search of Snowy Owls.
Accommodations: Holiday Inn Express & Suites – Duluth North
Meals: Breakfast and Lunch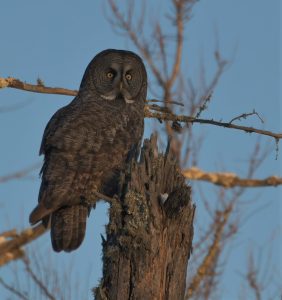 Days 3-4 (Mon, Jan 8 and Tues, Jan 9): These two days are dedicated to finding owls and boreal specialties that migrate south from Canada in winter. Sax-Zim Bog, the North Woods mecca that has been dubbed the 'Arctic Riviera,' draws birders and nature lovers from around the world. The Bog is about as far south as several boreal specialists migrate and we hope to find several during our time here. Just after sunrise and before sunset are the best times for Great Gray Owl sightings. There are short walks and feeder stations we can visit the rest of the day. We'll enjoy hearty, delicious lunches – and maybe even a slice of pie! – at Wilbert Café to support the local Sax-Zim community.
Accommodations: Holiday Inn Express & Suites – Duluth North
Meals: Breakfast and Lunch + Farewell Dinner on Jan 9
Day 5 (Wed, Jan 10): We'll spend a couple of hours this morning visiting area hotspots as we drive a section of the North Shore Scenic Drive, an All-American Road that showcases breathtaking views of Lake Superior. Afternoon return to Minneapolis. Book your flight to depart at 4 pm or later.
Meals: Breakfast and Lunch
DETAILS
Price: $2495* per person based on two people sharing a double occupancy room. Add $365* if you prefer a private, single occupancy room.
Inclusions: accommodations, transportation in "The Roaming Bison" Custom Safari Van starting and ending at Minneapolis-St. Paul International Airport (MSP), driver/guide (Chip Clouse), additional local guide while in Twin Cities area, additional local guide for Sax-Zim Bog/ North Shore days, daily wildlife viewing with spotting scope available, entrance fees, meals as listed, and gratuities for guides and at restaurants for included meals.
Exclusions: flights, two dinners, travel insurance, optional gratuities for hotel staff, personal items, and activities not listed in the itinerary.
*Reflects payment by check. Credit card fees assessed based on card used at time of payment.
Group Size: Min 4 and Max 6 Participants + 2 Guides. We are known for having smaller group sizes with a better participant to guide ratio than other companies offering similar itineraries.
A Note About Gratuities – Your trip cost includes gratuities for your guides, as well as at restaurants for included meals. This allows us to reliably and equitably compensate everyone working so hard to keep you happy, healthy, and safe during your trip.
Level of Difficulty: Easy to Moderate. January weather in Minnesota will be cold with below temperatures likely. That's what makes this trip skew to a moderate designation. It's not the physical demands of the bird walks, but instead the possibility of cold temperatures. Most observations will be from or near the Roaming Bison. Short walks with a duration of 30 minutes to an hour are possible.
Reserve Your Spot Now!