San Diego County Winter Birding Hotspots 2024
February 29 - March 4, 2024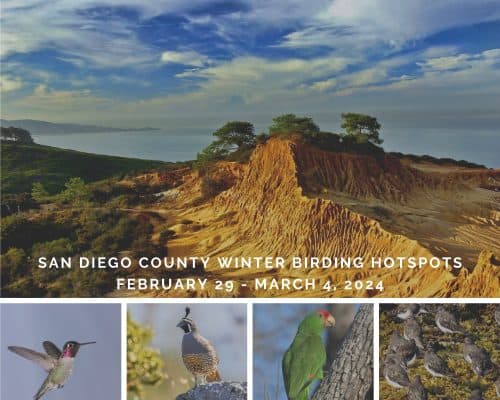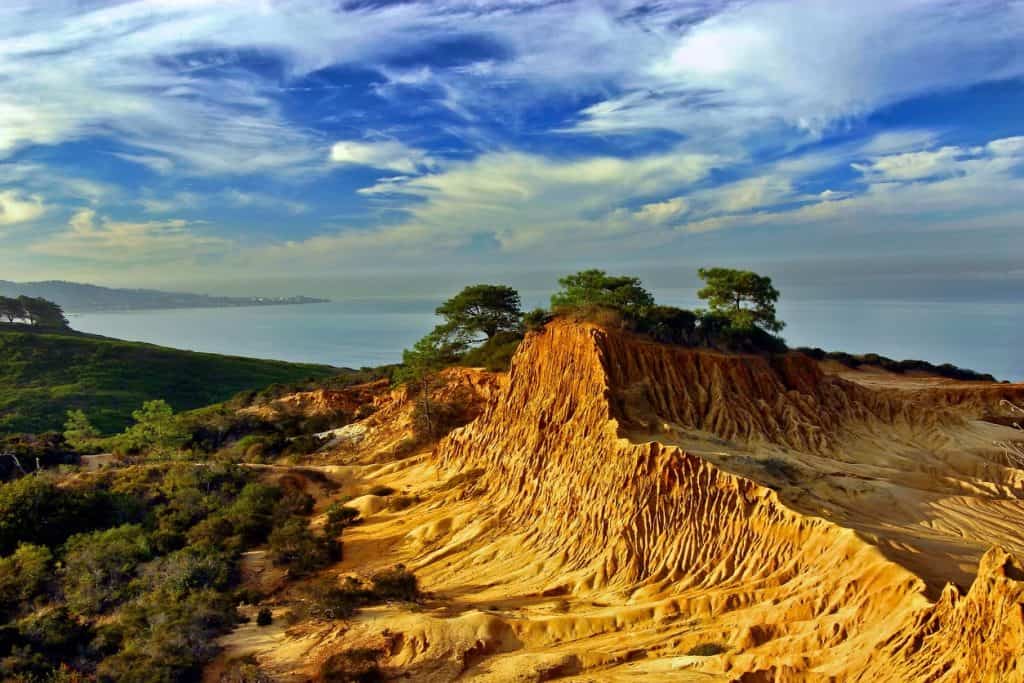 With some of the best birding in the country, birders from all over flock to San Diego County, California. Located on the Pacific Flyway and with habitats ranging from coastlines to mountains and deserts, more than 500 species of birds have been observed in the region. San Diego has been labeled one of the Top 3 "birdiest" counties in the country. We will seek some of its year-round specialties, as well as some of its winter residents before they head north to breed. Targets include the "California" named birds including the Towhee, Thrasher, Scrub-Jay, Gnatcatcher, Quail, and Gull, as well as wintering Brant, loons, shorebirds, gulls, terns and more. There's a reason San Diego Audubon holds its annual festival around this time of year!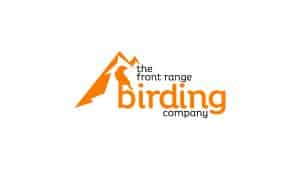 Join Front Range Birding Company and Reefs to Rockies for a spectacular winter birding trip to southern California.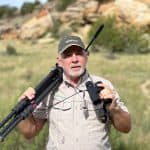 Expedition Leader: Chip Clouse is a long-time bird tour leader and Reefs to Rockies' Lead Naturalist Guide. He's also ProStaff for Opticron optics. Originally enamored with tooth and claw predators, his fascination with birds started by volunteering with the North Carolina Wildlife Resources Commission to monitor Peregrine Falcon nest sites. The "Bird Bug" was cemented once he saw his first Western Tanager while working for the Peregrine Fund in Oregon. Chip's career includes 20+ years of bird research and project management experience in nine states and the Caribbean nation of Grenada, a Masters in Conservation Biology from Colorado State University, five years with the American Birding Association, four years as an optics and accessory rep, and stints guiding at 15+ US birding festivals. He's excited to share his love of birds, habitats and natural history on this trip.
ITINERARY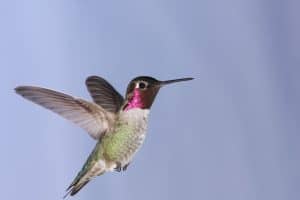 Day 1 (Thu, Feb 29) – Arrival to San Diego ~ Mid-morning arrival to San Diego International Aiport (SAN). We'll start with a visit to Famosa Slough State Marine Conservation Area, an oasis in the middle of town less than 10 minutes from the airport. Both Anna's and Allen's hummingbirds are possible here plus a variety of other avian highlights. We'll then visit coastal overlooks along Ocean Beach en route to Sunset Cliffs Natural Park. Three species of cormorant are possible along with both Heermann's and Western gulls. We'll also look for overwintering loons, grebes and Brant in Mission Bay and shorebirds, gulls, terns, waterfowl and more on the sandbars and mudflats of the San Diego River Estuary. Our day ends with a Welcome Dinner at an ocean-view restaurant at sunset where we'll all try to see the "Green Flash" as the sun drops below the horizon of the Pacific Ocean.
Accommodations: Holiday Inn Express San Diego – Mission Valley
Meals: Lunch and Welcome Dinner
Plan to arrive to San Diego International Airport (SAN) by 10 am today.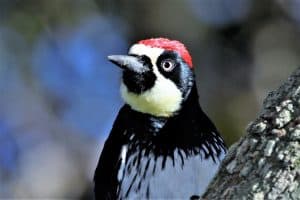 Day 2 (Fri, Mar 1) – San Diego County Mountains and Anza-Borrego Desert State Park ~ Today we hit the road up and over the mountains and into the desert. Our big loop includes several hotspots in varied habitats – Kitchen Creek for possible Mountain Quail, Lawrence's Goldfinch and Acorn Woodpecker; Lake Cuyamaca for waterfowl and possible Tricolored Blackbird; Santa Ysabel for an amazing bakery stop; and then to Anza-Borrego Desert State Park where the geology is sure to astound. Anza-Borrego residents include Costa's Hummingbird, Greater Roadrunner, and Black-throated Sparrow – arguably one of North America's most beautiful sparrow. Lots of miles today, but lots of birds, too!
Accommodations: Holiday Inn Express San Diego – Mission Valley
Meals: Breakfast and Lunch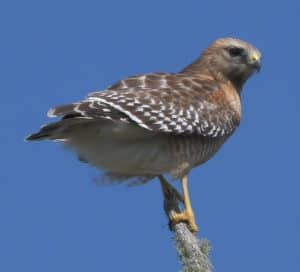 Day 3 (Sat, Mar 2) – Tijuana River Valley and Imperial Beach ~Today, we head south toward California's southern border. We'll bird the Tijuana River Valley with stops to include Dairy Mart Ponds for kingfishers, raptors, waterfowl and waders, Tijuana River Valley Regional Park Ranger Station trails for possible California Gnatcatcher and Nuttall's Woodpecker, and Bird and Butterfly Garden for overwintering passerines and hummingbirds. A long-residing Black-throated Magpie Jay might even show its face along Hollister Street! Next, we'll visit Tijuana Slough National Wildlife Refuge, part of the Tijuana River National Estuarine Research Reserve, where our main target will be Ridgway's Rail and the endangered Belding's subspecies of Savannah Sparrow. Lots of additional waders, waterfowl, raptors and hummingbirds abound. Finally, we'll visit additional coastal or inland open water sources in the Imperial Beach area based on recent sightings and the group's interest.
Accommodations: Holiday Inn Express San Diego – Mission Valley
Meals: Breakfast and Lunch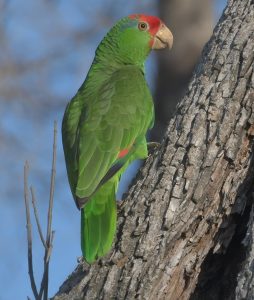 Day 4 (Sun, Mar 3) – San Diego (East) ~ The chaparral habitats and riparian areas on the east side of San Diego have been impacted by development, but county and regional parks offer refugia for interesting birds and other wildlife. At Lake Murray Community Park, the paved trail on the northwest side offers access to hillside chaparral adjacent to the lake where California Towhee, Thrasher and Gnatcatcher, Cassin's Kingbird, Hutton's Vireo, Wrentit, and Scaly-breasted Munia reside. Next, we'll visit Lindo Lake and Lakeside County Park known for waterfowl, Black-crowned Night Heron, possible Tricolored Blackbird and for flocks of parrots. Finally, we'll visit San Diego Audubon's Silverwood Wildlife Sanctuary where Oak Titmouse, California Quail, overwintering warblers and others are possible.
Accommodations: Holiday Inn Express San Diego – Mission Valley
Meals: Breakfast, Lunch and Farewell Dinner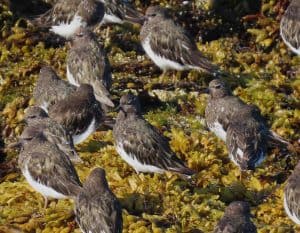 Day 5 (Mon, Mar 4) – La Jolla, Torrey Pines State Reserve and San Diego (North)/ Departure ~ Birding La Jolla Cove and Point La Jolla can be incredibly exciting. First off, the area has both Pacific harbor seals and California sea lions hauled out on the beaches and rocks. Pacific Brown Pelicans, Brandt's and Pelagic cormorants, and numerous gulls nest on the rock cliffs above the water. Wandering Tattler, Spotted Sandpiper, Black Turnstone, and possible Black Oystercatcher can also be found. Peregrine Falcons often perch on the cliffs nearby. Next, we'll head a little north to Torrey Pines State Reserve where coastal pine groves overlook the ocean. This juxtaposition puts coastal birds and forest birds on the same checklist and the scenery has to be seen to be believed. Time will dictate other stops before our afternoon return to the airport in time for evening flights home.
Meals: Breakfast and Lunch
Plan to depart SAN Airport at 5:30 pm or later today.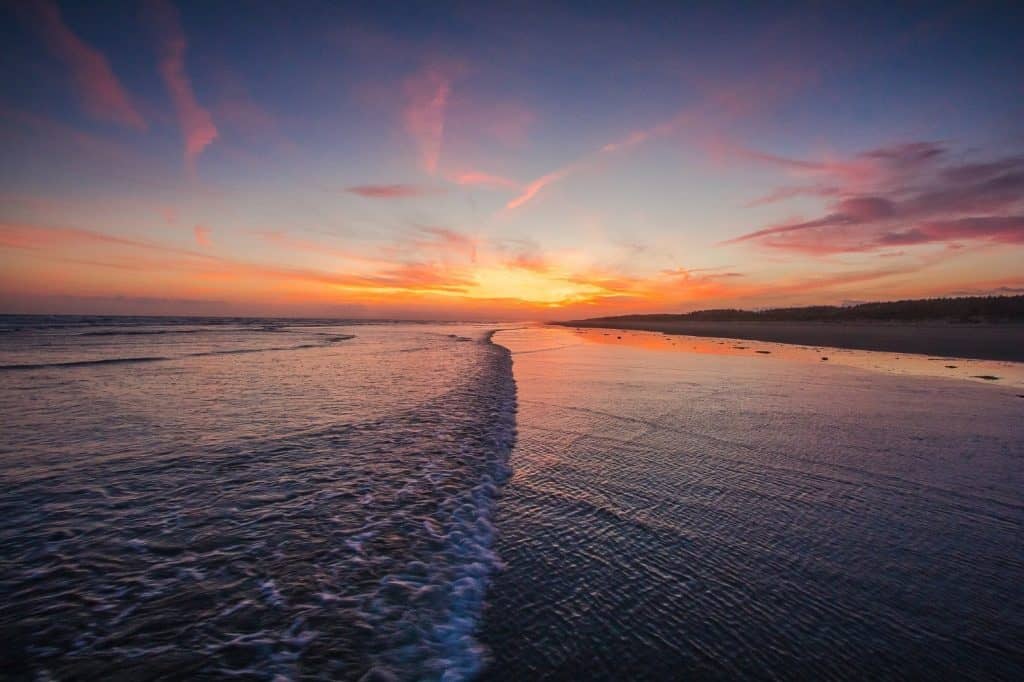 DETAILS
Price: $2175* per person based on two people sharing double occupancy accommodations. If you prefer private, single occupancy accommodations, add $515**.
Inclusions: accommodations; private transportation starting and ending at SAN International Airport; Expedition Leader Chip Clouse; daily guided birding with spotting scope available; entrance fees; and meals as listed in the itinerary.
Exclusions: flights, 2 dinners, optional gratuities for hotel staff, personal items, activities not listed in the itinerary, and travel insurance.
*Reflects payment by check or ACH. Credit card fees, if applicable are assessed at time of payment.
**If you are a solo traveler that prefers to share a double occupancy room, but we aren't able to find a suitable roommate for you, the private room surcharge will apply.
Level of Difficulty: Easy to moderate. Ability to climb up and down from a passenger van (stool provided) is required. Otherwise, birding will be on mostly flat and level trails and boardwalks. Some trails will include some gradient but nothing is exceptionally steep and surfaces will be mostly even. Some walking on beach sand is possible, but not required. Non-paved trails may occasionally have loose sand, dirt or a tree root, rock or similar to step over but distances will be mostly short of up to a mile at a time but could add up to 3-4 miles per day.
Group Size: 5-8 + Expedition Leader. We are known for having smaller group sizes with a better birder to guide ratio than most companies offering similar itineraries.
A Note About Gratuities – Your trip cost includes gratuities for your guide, as well as at restaurants for included meals. This allows us to reliably and equitably compensate everyone working so hard to keep you happy, healthy, and safe during your trip.
A Note About Minimum Group Size: If fewer than the minimum number of participants register, we may still be able to run the trip by adding a group supplement fee per person based on the number of people registered. That fee will be subject to approval by the registered participants.
Reserve Your Spot Now!