Southeast Colorado Wildlife Weekend – Fall Migration and Tarantula Walkabout
September 21-24, 2023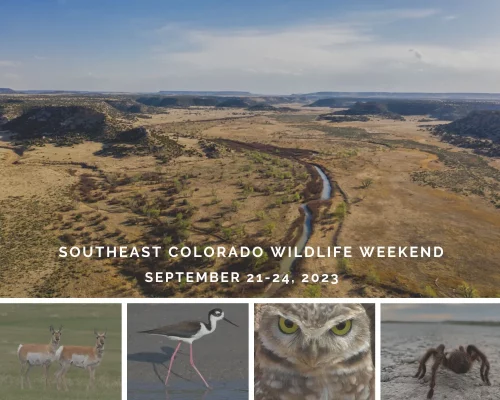 American Serengeti Series
The Plains and Canyons of Southeast Colorado offer visitors unique historical, cultural, and natural wonders. A region of far-ranging contrasts with a rich heritage, this is one of the least changed areas of the state. Much of the terrain looks as it did centuries ago and wildlife are plentiful here, especially during migration.
This trip is timed to maximize opportunities to observe a diversity of Southern Great Plains icons including bison, Burrowing Owls, black-tailed prairie dogs, swift fox, coyote, and pronghorn, as well as the famed 'tarantula migration'. In addition to a variety of wildlife hotspots, we'll also visit rock art sites and points along the historic Santa Fe Trail.
We have strategically selected areas away from crowds so that we have the time and space to truly enjoy these wildlife spectacles in true Reefs to Rockies style. We'll travel along scenic and historic byways in a custom American safari van with a conversion pop-top and spacious seating. This is not the traditional passenger van you may have traveled in on past trips. This one-of-a-kind vehicle has been specially designed by two wildlife biologists to allow for optimal viewing. It makes a perfect 'blind' and there's ample room for everyone to view at the same time.
Join Reefs to Rockies for this unforgettable weekend getaway highlighting what makes Southeast Colorado so special.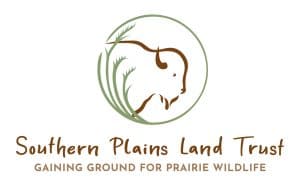 Conservation Impact: The Southern Plains Land Trust (SPLT), founded in 1998, creates and protects a network of shortgrass prairie preserves, ensuring a future for native flora and fauna. A donation to SPLT to aid in their land acquisition efforts will be made on behalf of all participants.
ABOUT YOUR GUIDE: Chip Clouse is a long-time bird tour leader and Reefs to Rockies' Lead Naturalist Guide. He's also ProStaff for Opticron Optics and Former Manager of Front Range Birding Company.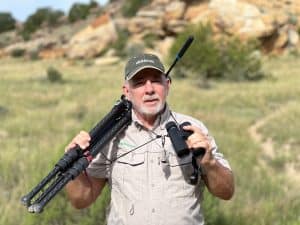 Originally enamored with tooth and claw predators, his fascination with birds started by volunteering with the North Carolina Wildlife Resources Commission to monitor Peregrine Falcon nest sites. His fascination and love for birds was cemented once he saw his first Western Tanager while working for the Peregrine Fund in Oregon. Chip's experience includes 20 years of bird research and project management experience in nine states and the Caribbean nation of Grenada, a Masters in Conservation Biology from Colorado State University, five years with the American Birding Association, two years as a rep with Novagrade Digiscoping adapters and stints guiding at 15+ different US birding festivals. Chip is excited to share his love of Colorado's natural history in this trip.
ITINERARY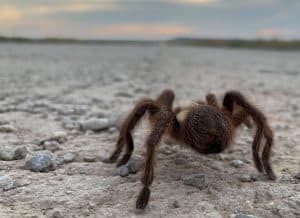 Day 1 (Thurs, Sept 21): Denver to Lamar ~ Morning departure from Denver. As we make our way to Lamar, we'll make several stops at birding hotspots that showcase the importance of grassland and riparian habitats for resident and migratory species alike. To maximize our time wildlife viewing today, a hearty picnic lunch will be provided.
After a quick stop at our hotel to check in and drop luggage, we'll continue south for our late afternoon wildlife drive.
Oklahoma brown tarantulas are a common species in undisturbed grasslands of southeast Colorado. Every fall, adult males set out in large numbers in search of female tarantulas who stay close to their burrows for their entire lives. Males use their senses of touch and vibration to locate females.
Often incorrectly referred to as a migration, this walkabout of males across the southern plains is a remarkable wildlife spectacle. This will also be our best chance to spot swift fox, a species whose numbers are declining. As we make our way back to our hotel along county roads after dark, we'll keep an eye out for additional nocturnal species that call these grasslands home.
Accommodations: Holiday Inn Express Lamar
Meals: Lunch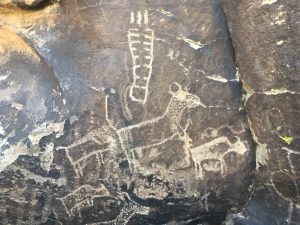 Day 2 (Fri, Sept 22): John Martin Reservoir State Park ~ Most of today will be spent exploring John Martin Reservoir State Park. Sometimes called a sapphire on the plains, John Martin is a refuge for an array of species. Close to 400 species of birds have been recorded here so we'll take our time exploring the reservoir's shoreline, as well as adjacent grassland and riparian habitats. We'll also visit sites within the park that showcase the area's rich human history before embarking on another late afternoon wildlife drive in the heart of the tarantula walkabout area.
Accommodations: Holiday Inn Express La Junta
Meals: Breakfast and Lunch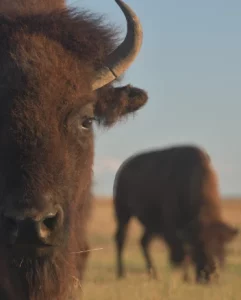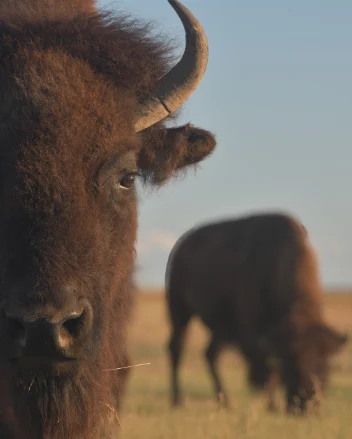 Day 3 (Sat, Sept 23): Canyons of Southeast Colorado ~ Southeast Colorado is home to stunning canyons that offer visitors some of the most breathtaking views in the state. These canyons also offer a unique glimpse into the region's history, ecology, and geology. We have the entire day to explore area canyons in search of resident and migratory species. Relive trip highlights during tonight's Farewell Dinner in town.
Accommodations: Holiday Inn Express La Junta
Meals: Breakfast, Lunch and Dinner
Day 4 (Sun, Sept 24): La Junta, Rocky Ford, and Pueblo to Denver ~ As we make our way back to Denver, we'll pass through Rocky Ford, a small agricultural haven famous for its melons. There's time for a stop at a Rocky Ford farm stand before we continue west along the Arkansas River. The Arkansas River Valley is packed with top-notch wildlife viewing hotspots so we'll have plenty of options to choose from this morning.
Lunch will be at a farm to table deli in Pueblo.
Our final wildlife viewing location of the trip will be selected based on recent sightings and what we've found up to this point. Early evening return to Denver.
Meals: Breakfast and Lunch
DETAILS
Price: $1595* per person based on two people sharing a double occupancy room. Add $285* if you prefer a private, single occupancy room.
Inclusions: double occupancy accommodations, transportation in "The Roaming Bison" Custom Safari Van, driver/guide (Chip Clouse), daily guided wildlife viewing with spotting scope available, gratuities for your guide and at restaurants for included meals, entrance fees, and meals as listed.
Exclusions: two dinners, travel insurance, optional gratuities for hotel staff, and activities not listed in the itinerary.
*Reflects payment by check. Credit card fees assessed based type of card used at time of payment.
Group Size: Min 4 and Max 7 participants + Chip Clouse. We are known for having smaller group sizes with a better participant to guide ratio than most companies offering similar itineraries.
A Note About Gratuities – Your trip cost includes gratuities for your guide, as well as at restaurants for included meals. This allows us to reliably and equitably compensate everyone working so hard to keep you happy, healthy, and safe during your trip.
Level of Difficulty: Easy to Moderate. This trip involves multiple short daily walks on varied terrain with most walks between 1.5-2.5 miles in length and a total distance of up to 3-5 miles on a given day.
Reserve Your Spot Now!