Coastal Carolinas' Savage Gardens and Botanical Hotspots with Denver Botanic Gardens
May 25-29, 2024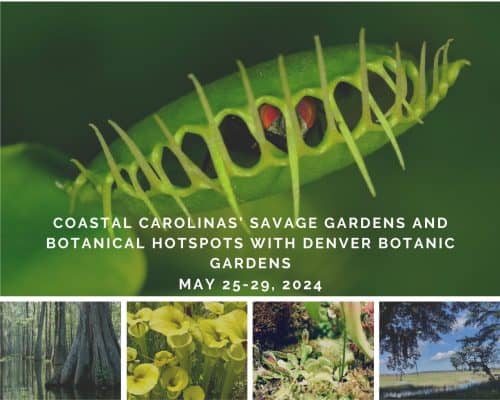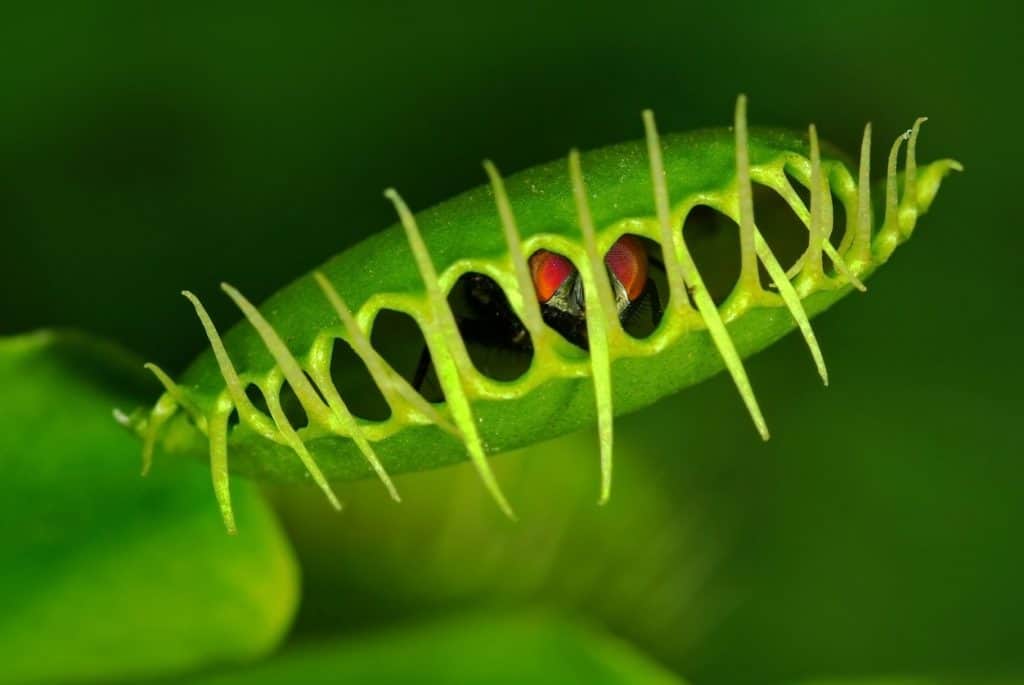 People have long been drawn to the unique and bizarre nature of carnivorous plants. There's the Venus Flytrap with hinged leaves that snap shut around its prey. The sundew that lures insects with sticky gel secreted on its leaves. The pitcher plant with modified leaves known as pitfall traps. The coastal Carolinas is the only place in the world where Venus Flytraps can be found in the wild and it's one of the country's best regions to observe carnivorous plants in their natural habitat.
In addition to delving into the unique world of carnivorous plants, we'll explore stunningly beautiful coastal saltmarshes, ancient bald cypress swamps, and the cultural richness and history of Charleston, South Carolina.
Join Mae Lin Plummer, Director of The IDEA Center for Public Gardens, along with renowned local botanist Paula Gross and Ed Davis, native plant expert and Associate Director of UNC Charlotte Botanical Gardens, in May for an unforgettable trip to the coastal Carolina's botanical and cultural hotspots.

ITINERARY
Day 1 (Sat, May 25): Charlotte, North Carolina ~ Upon afternoon arrival to Charlotte, our hosts Mae Lin Plummer and Paula Gross will transfer us to our hotel conveniently located close to the UNC Charlotte campus. This evening, we'll enjoy an immersive carnivorous plant workshop and barbecue dinner at UNC Charlotte Botanical Gardens. There's also time to explore the 10-acre gardens on site.
Accommodations: Home2 Suites Charlotte University Research Park
Meals: Dinner
Plan to arrive to Charlotte Douglas International Airport (CLT) by 3:30 pm today.

Day 2 (Sun, May 26): Charlotte to Wilmington, North Carolina ~ After breakfast at our hotel, we'll start making our way to the Carolina coast. Our first stop is Carolina Sandhills National Wildlife Refuge in South Carolina, a site dedicated to preserving inland sand dunes with longleaf pine, scrub oak and wiregrass habitats. More than 1,000 species of plants have been identified on the refuge, including rare species of pitcher plants. It's also home to endangered Red-cockaded Woodpeckers, the only woodpecker species that makes its home in living pine trees. We'll enjoy a picnic lunch here before continuing to Green Swamp Preserve, a Nature Conservancy site, where we will encounter Venus Fly Traps and a diversity of fascinating carnivorous plants and terrestrial orchids. Early evening arrival to Wilmington, North Carolina. Our downtown hotel for the next two nights is conveniently located within walking distance of a variety of restaurants, museums, and Cape Fear Riverfront.
Accommodations: Hampton Inn Wilmington Downtown
Meals: Breakfast and Lunch
Estimated drive times today: Charlotte to Carolina Sandhills NWR – 1.5 hrs; Carolina Sandhills NWR to Green Swamp Preserve – 2.5 hrs; Green Swamp Preserve to Wilmington – 45 mins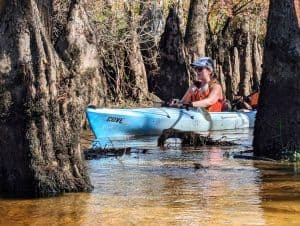 Day 3 (Mon, May 27): Black River and Three Sisters ~ North Carolina's Black River is one of the few waterways in the country that hasn't faced logging. Three Sisters Swamp, nestled deep in Black River, is home to hundreds of ancient bald cypress trees, some aging in at more than 2500 years old, the oldest members of this species on the planet. In addition to towering bald cypress trees, oaks, birch, and other species form a dense canopy of thickets along the river's banks. Today, we'll explore the Black River and Three Sisters Swamp, home to diverse flora and fauna, by kayak during our full-day 12-mile float trip.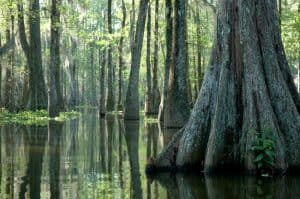 Accommodations: Hampton Inn Wilmington Downtown
Meals: Breakfast, Lunch and Dinner
Day 4 (Tues, May 28): Wilmington to Charleston, South Carolina ~ This morning, we'll visit the Stanley Rehder Carnivorous Plant Garden located in Wilmington's Piney Ridge Nature Preserve. Occupying three-quarters of an acre, the garden is home to pitcher plants, sundews, and the region's native Venus Flytrap. The garden aims to connect visitors with these special plants. As we make our way south along the coast to charming Charleston, South Carolina, we'll stop for lunch at the MarshWalk in the legendary fishing village of Murrells Inlet. The MarshWalk is a half-mile wooden boardwalk along a natural saltwater estuary that boasts some of the most spectacular waterfront dining along South Carolina's coast. After lunch, we'll stop at Huntington Beach State Park, a short drive from Murrell's Inlet, for an interpretive walk in the park's saltmarsh. Huntington Beach is considered by many to be the best birding spot in the state. There's time to get settled at our hotel and to explore the area on our own before our Farewell Dinner in downtown Charleston.
Accommodations: Homewood Suites Charleston Historic District
Meals: Breakfast, Lunch and Dinner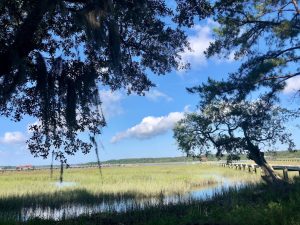 Estimated drive times today: Wilmington to Murrell's Inlet – 2 hrs; Murrells Inlet to Huntington Beach State Park – 10 mins; Huntington Beach State Park to Charleston – 2 hrs
Day 5 (Wed, May 29): Charleston/ Departure ~ Located along the Ashley River in Charleston, Middleton Place is a rare survivor of the American Revolution, Civil War, economic upheavals, and natural disasters. This National Historic Landmark connects to the very fabric of our nation's complex history focusing on the contributions of the Middleton family, as well as the enslaved Africans and African Americans who lived and worked here. Our visit to Middleton Place this morning includes a guided garden walk at one of America's oldest landscaped gardens. Our last meal of the trip together will showcase traditional Low Country favorites at The Middleton Place Restaurant with a beautiful view of Mill Pond and Azalea Hillside.
Meals: Breakfast and Lunch
Estimated drive times today: Downtown Charleston to Middleton Place – 30 mins; Middleton Place to Charleston International Airport – 30 mins
Plan to depart from Charleston International Airport (CHS) at 4 pm or later today.
DETAILS
Price: $2995* per person based on two people sharing double occupancy accommodations. If you prefer private, single occupancy accommodations, add $505**.
Includes: accommodations; meals as listed; ground transportation; Trip Hosts (Mae Lin Plummer and Ed Davis from Day 1-5 and Paula Gross from Day 1-3); daily guided botanical walks; full day Black River and Three Sisters kayaking trip; and entrance fees.
Excludes: flights, pre- and post- hotel stays, travel insurance, activities not listed, optional gratuities, 1 dinner, and personal expenses.
*Reflects payment by check or ACH. Credit card fees, if applicable will be assessed at time of booking based on payment method.
**If you are a solo traveler that prefers to share a double occupancy room, but we aren't able to find a suitable roommate for you, the private room surcharge will apply.
Group Size: 6-9 participants + 3 Trip Hosts
Level of Difficulty – Easy to Moderate; Kayaking excursion is rated as Moderately Difficult: Most of our daily botanical walks will involve primarily short walks on a variety of terrain including some uneven terrain, at low elevations below 1000 ft and of distances less than two miles each walk. Overall physical demands are low for this trip except for the kayaking excursion.
Kayaking requires participants to be in good physical condition and ready to paddle for a total distance of 12 miles. The kayaks used for the Black River excursion are easy to paddle and very stable once you understand how to maneuver the boats on the water, even if you have never been in a small self-propelled watercraft before. The average person can maneuver the kayaks after a minimal period of instruction which will happen before the tour. Single and double kayaks are available.
A Note About Minimum Group Size: If fewer than the minimum number of participants register, we may still be able to run the trip by adding a group supplement fee per person based on the number of people registered. That fee will be subject to approval by the registered participants.
Reserve Your Spot Now!