Magical Mexico with Denver Botanic Gardens
February 5-11, 2024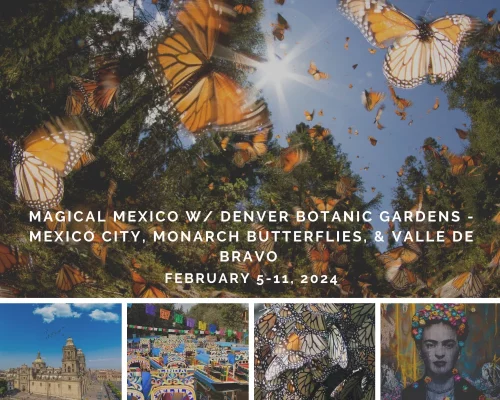 Magical Mexico: Mexico City, Monarch Butterflies, and Valle de Bravo
Every winter, montane cloud forests in central Mexico host millions of over-wintering monarch butterflies. This aggregation of monarchs in Mexico's central highlands ranks as one of the most impressive wildlife spectacles on the planet. When masses of butterflies are in flight, it sounds like rain falling. Their cumulative weight can even bend branches of towering oyamel fir trees.
In addition to spending two days at monarch butterfly sanctuaries, travelers will also explore vibrant Mexico City known for its thriving art scene, charming neighborhoods, world-class gastronomy, and its unique blend of old and new.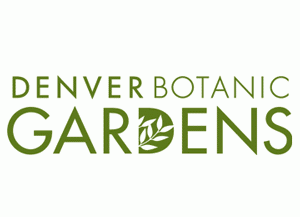 Collaboration trip with Denver Botanic Gardens hosted by Yvonne Garcia Bardwell, Associate Director of Community Relations.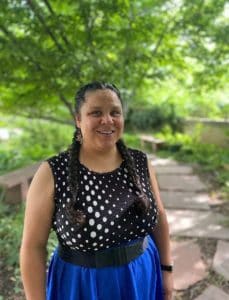 About Your Host: Born and raised in South Texas, with a bilingual-bicultural background, Yvonne Garcia Bardwell brings a great mixture of experiences and knowledge to the tour. As the Associate Director of Community Relations at Denver Botanic Gardens, she is responsible for diversifying the Gardens' constituency by establishing and strengthening relationships with community organizations across the Denver metro area. Since 2011, she has orchestrated Denver Botanic Gardens' observance of Día de los Muertos – a celebration that has grown into a vibrant annual event celebrating one of Mexico's greatest cultural legacies. Her multicultural orientation has developed through not only extensive world travel but also significant work and volunteer experiences as well as an academic focus on international and Spanish-language marketing. This tour offers an opportunity to educate and inspire, to create a connection to our past, and to learn about the cultural traditions of Mexico.
ITINERARY
Day 1 (Mon, Feb 5): Arrival to Mexico City ~ Upon arrival to
Mexico City
, we'll be met for our transfer to Hotel Habita in the Polanco district, our home for the next three nights.
Accommodations:
Habita Hotel or similar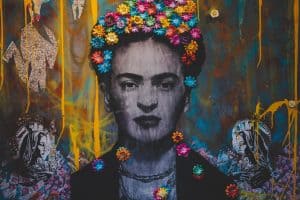 Day 2 (Tues, Feb 6): Mexico City
~ Morning guided tour at Mexico City's National Museum of Anthropology, home to the world's largest collection of ancient Mexican art, as well as ethnographic exhibits about Mexico's present-day indigenous groups. We'll enjoy a Welcome Lunch at Fonda Fina, one of the city's top restaurants before our afternoon tour of La Casa Azul (The Blue House), the intimate universe of Frida Kahlo.
In this beautiful residence, the artist lived most of her life; initially with her family and years later, with Diego Rivera. Likewise, interesting Mexican and foreign visitors stayed in this place, attracted by the captivating couple of artists. The museum's collection is displayed in rooms of the house, which remains much as it was in the 1950s.
Accommodations:
Habita Hotel or similar
Meals: Breakfast and Lunch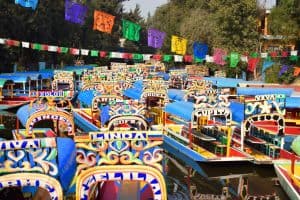 Day 3 (Wed, Feb 7):
Mexico City
~ Our day begins at dawn with a special sunrise experience at
Xochimilco Floating Gardens, Mexico City's famous canals and the last remnants of a water transport system built by the Aztecs
.
Xochimilco's
chinampa gardens
are recognized as a UNESCO World Heritage Site and are still used today for cultivation. We'll enjoy a very special farm to table meal prepared with ingredients grown right here. There's time to relax before our afternoon walking tour at The Zócalo, the city's main public square and one of the most recognizable places in Mexico City. A UNESCO World Heritage Site, The Zócalo has been the centerpiece of public gatherings since the days of he Aztecs. Several historic buildings border the square including the national cathedral, National Palace, and federal buildings.
Accommodations:
Habita Hotel or similar
Meals: Breakfast and Dinner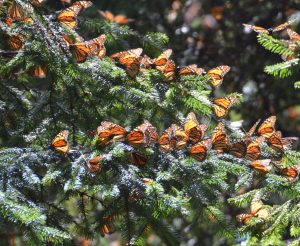 Day 4 (Thurs, Feb 8): Mexico City to Piedra Herrada Monarch Butterfly Sanctuary and Valle de Bravo
~ After breakfast at the hotel, we'll depart to Piedra Herrada Monarch Butterfly Sanctuary, the easiest monarch sanctuary to access from Mexico City. Travel by horseback and on foot uphill to the heart of the sanctuary to witness massive aggregations of monarchs. Standing in the forests of the reserve with millions of orange and black monarch butterflies overhead is a magical sight. Today, you'll experience it first-hand. Our day ends at Hotel Avandaro, a resort nestled in the hills of Valle de Bravo and our home for the next two nights.
Accommodations: Hotel Avandaro
Meals: Breakfast and Lunch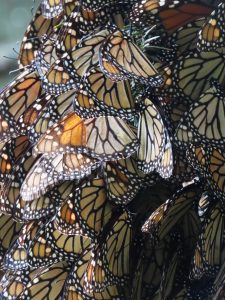 Day 5 (Fri, Feb 9) ~ Monarch Butterfly Biosphere Reserve and Valle de Bravo ~ No two days at the monarch sanctuaries are alike so we'll enjoy another visit today. The location of our visit will be determined by recent sightings and access. This afternoon, we'll enjoy a walking tour of Valle de Bravo, a picturesque Pueblo Magico (Magical Town) and a lakeside haven of peace and beauty with colonial architecture and narrow cobblestone streets. Dinner will be in town.
Accommodations: Hotel Avandaro
Meals: Breakfast and Dinner
Day 6 (Sat, Feb 10): Valle de Bravo to Mexico City
~ We'll make our way back to Mexico City in time for our folk art workshop with acclaimed Mexico City contemporary artists Ruben Mica and Oscar Becerra. In 2021, Becerra and Mica exhibited "Alebrijes Iluminados" at Denver Botanic Gardens. Their work is exhibited worldwide and in prestigious institutions such as the Museum of Popular Art in Mexico City. Relive trip highlights this evening during our Farewell Dinner at Rosetta.
Accommodations:
CondesaDF or similar
Meals:
Breakfast, Lunch, and Dinner
Day 7 (Sun, Feb 11): Departure
~ Transfer back to the airport in time for your flight home.
DETAILS
Price: $4395* per person based on two double sharing double occupancy accommodations; add $100 per person for non-members of Denver Botanic Gardens. If you prefer private, single occupancy accommodations, add $1075*.
Includes: accommodations, airport transfers on arrival and departure days, trip leader, host from Denver Botanic Gardens, meals as listed, activities and entrance fees as listed, horse + ejido horse assistant at Piedra Herrada Monarch butterfly sanctuary, and basic travel insurance. Pre-departure cancellation benefits can be added to the insurance policy for an additional cost.
Excludes: flights, passport fees, room upgrades, 2 lunches, 3 dinners, upgraded travel insurance policy with pre-trip cancellation and interruption benefits, optional activities, taxis, and personal expenses
*Price is based on payment by check. Credit card fees, if applicable, will be assessed at time of payment based on card used.
A Note About Gratuities – Your trip cost includes gratuities for local guides and drivers, as well as at restaurants. This allows us to reliably and equitably compensate everyone working so hard to keep you happy, healthy, and safe during your trip.
Group Size: Min 7, Max 11 + DBG Host + Trip Leader
Important Information: Itinerary has been built to allow flexibility to accommodate activities and sightseeing. Every effort will be made to carry out all activities as planned and advertised, however, trip leaders reserve the right to make alterations, deletions, or modifications to the itinerary deemed necessary due to circumstances beyond their control.
Reserve Your Spot Now!