Maine 2024: Acadia Birding Festival + Boreal Species Hotspots
May 28 - June 4, 2024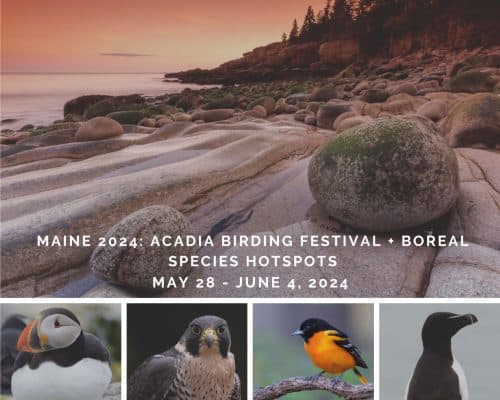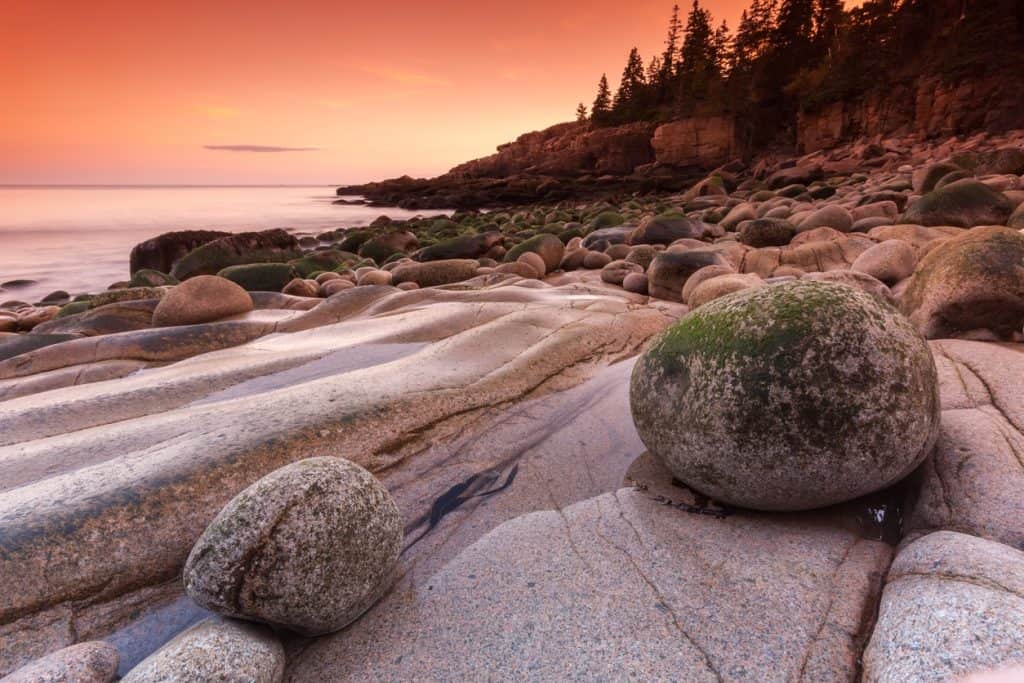 Roger Tory Peterson called Mount Desert Island, the location of Acadia National Park and the Acadia Birding Festival, "The Warbler Capital of the World." While eastern warblers will be very high on our agenda, there is so much more to see "Downeast!" We start with a tour atop Mt Washington, New Hampshire in search of Bicknell's Thrush and other boreal specialties before heading toward the coast and the Acadia Birding Festival. The festival's special pelagic boat trip to see seabirds, including the charismatic Atlantic Puffin, will certainly be a memorable highlight. We'll also visit woodlands for warblers, crossbills and woodpeckers; salt marshes for waders and sparrows; and rocky coastlines for scoters, eiders, guillemots, and others. Join Denver Audubon and Reefs to Rockies for a fantastic week of birding in the Northeast!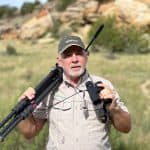 ABOUT YOUR EXPEDITION LEADER: Chip Clouse is a long-time bird tour leader and Reefs to Rockies' Lead Naturalist Guide. He's also ProStaff for Opticron optics. Originally enamored with tooth and claw predators, his fascination with birds started by volunteering with the North Carolina Wildlife Resources Commission to monitor Peregrine Falcon nest sites. The "Bird Bug" was cemented once he saw his first Western Tanager while working for the Peregrine Fund in Oregon. Chip's career includes 20+ years of bird research and project management experience in nine states and the Caribbean nation of Grenada, a Masters in Conservation Biology from Colorado State University, five years with the American Birding Association, four years as an optics and accessory rep, and stints guiding at 15+ US birding festivals. His first trip to Maine was in 2003 and he's guided at two Acadia Birding Festivals (ABF) since. He's excited to share his love of the region's birds, habitats, and natural history during this trip.
ITINERARY
Day 1 (Tues, May 28): Arrival to Portland, ME/ Gorham, NH ~ Afternoon arrival to Portland Jetport Airport (PWM) and drive to Gorham, New Hampshire with a little birding enroute. Location(s) depending on recent sightings with Boreal Chickadee, Black-backed Woodpecker, Spruce Grouse, and other boreal species as primary targets. Our hotel this evening is conveniently located to the starting point for tomorrow's morning excursion.
Accommodations: The Glen House or similar
Meals: None
Estimated drive time: PWM Airport to Gorham, NH approximately 2 hrs without stops. Plan to arrive by 4:30 pm.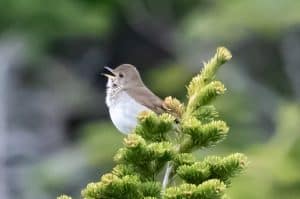 Day 2 (Wed, May 29): Mount Washington to Bar Harbor ~ Start pre-dawn with a private Mount Washington Auto Road tour for Bicknell's Thrush, Blackpoll Warbler, Boreal Chickadee, and more. Bicknell's Thrush is an extremely rare species with very limited mountaintop breeding grounds. In fact, it's the rarest and most secretive of North America's breeding thrushes. The Mt. Washington Auto Road offers a rare opportunity to view, as well as hear these obscure birds. Our tour this morning starts before the Auto Road opens to the public. After our morning outing, we'll return to the hotel for breakfast and checkout, then drive to Bar Harbor, Maine with birding enroute.
Bangor area hotspots include Essex Woods and Orono Bog Walk if time allows. Highlight species to search for today include Sora, Virginia Rail, American Bittern, American Black Duck, Common Loon, Olive-sided, Alder, and Yellow-bellied Flycatchers, Black-billed Cuckoo and up to 21 species of warblers.
Accommodations: Best Western Acadia Park Inn or similar
Meals: Breakfast, Lunch and Welcome Dinner
Estimated drive time: Gorham, NH to Bar Harbor, ME approximately 4 hrs.
Days 3-4 (Thurs, May 30 – Fri, May 31): Acadia Birding Festival ~ Acadia's birding community invites you and your family to celebrate the ecological wonders of the birds of the Gulf of Maine at the Acadia Birding Festival. Explore Mount Desert Island and its birds through numerous events and venues. Greet our warblers on early morning bird walks, visit with puffins and pelagic birds at sea, and observe Peregrine Falcons at an active breeding site in Acadia National Park. The chosen Festival field trips will connect you to Downeast Maine's many bird species, diverse habitats and to local birding experts. Morning and afternoon field trips both days as part of the 25th Annual Acadia Birding Festival.
Accommodations: Best Western Acadia Park Inn or similar
Meals: Breakfast and Lunch
Estimated drive time: Hotel to Festival Headquarters approximately 30 mins, but times dependent on field trip locations.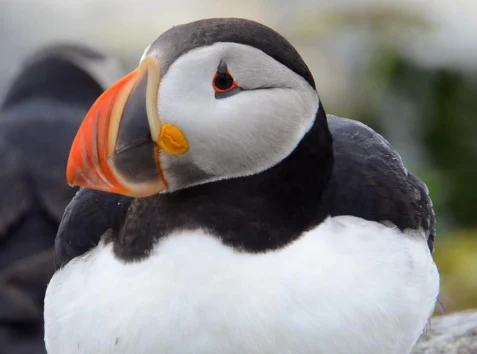 Day 5 (Sat, June 1): Acadia Birding Festival ~ The festival's popular Pelagic Seabird Boat trip starts the day and provides a unique opportunity to see birds that live and thrive on the open ocean, far from shore-bound eyes. Each trip is different, offering the potential for Atlantic Puffin, Common Murre, Razorbill, Black Guillemot, Northern Gannet, Common Eider, scoters, phalaropes, shearwaters, jaegers, storm-petrels, and terns – plus, there are always a few surprises. We sail aboard the Friendship V, one of the fastest most stable birding platforms in the country. Depending on conditions and recent reports, we may visit Mt Desert Rock (25 miles off-shore), the nearby "Ball Park", a nutrient rich upwelling, and Petit Manan Island for nesting birds, all known hotspots. Good birds are often seen along the way. Experienced local festival birding guides and a Ship's Naturalist will assist in locating and directing you to target birds. Although birding is our primary focus, incidental sightings of marine mammals are possible. We sometimes see whales, porpoise, dolphin and seals. This afternoon will include another selected festival field trip.
Accommodations: Best Western Acadia Park Inn or similar
Meals: Breakfast and Lunch
Estimated drive times: Hotel to Festival Headquarters approximately 30 mins, but times dependent on field trip locations.
Day 6 (Sun, June 2): Acadia Birding Festival to Portland, ME ~ We have a final festival field trip this morning before heading back to Portland with birding enroute. Afternoon birding locations to include Brunswick and Freeport hotspots based on recent sightings and group's interests.
Accommodations: Home2 Suites or similar
Meals: Breakfast and Lunch
Estimated drive times: Bar Harbor to Brunswick approximately 2.75 hrs; Brunswick and Freeport to Hotel approximately 30-45 mins.
Day 7 (Mon, June 3): Portland, ME ~ Full day birding the Greater Portland area including the Scarborough Marsh Audubon Center and Maine Audubon trails at their headquarters in Falmouth. Additional stops depending on recent sightings and group's interests. Relive trip highlights this evening during our Farewell Dinner.
Accommodations: Home2 Suites or similar
Meals: Breakfast, Lunch, and Dinner
Estimated drive times: Hotel to Scarborough Marsh approximately 30 mins; Hotel to Falmouth approximately 30 mins.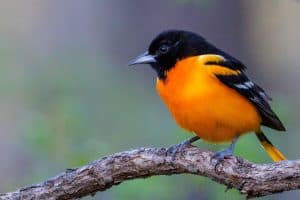 Day 8 (Tues, June 4): Portland, ME/Departure ~ We'll have some time to bird more this morning before we transfer back to the airport in time for our afternoon flights home.
Meals: Breakfast and Lunch
Estimated drive time: Hotel to airport less than 10 mins. Plan to depart at 3 pm or later.
DETAILS
Price: $3295* per person based on two people sharing double occupancy accommodations. If you prefer private, single occupancy accommodations, add $795**.
Inclusions: accommodations; private transportation in a 12-passenger Ford Transit van or similar starting and ending at PWM International Airport; Trip Leader driver/guide – Chip Clouse; daily guided birding with spotting scope available; private Mount Washington Auto Road Tour; Acadia Birding Festival – registration fee, pelagic boat trip + 3 more morning field trips and 3 afternoon field trips; and meals as listed in the itinerary.
Exclusions: flights, 5 dinners, Acadia Birding Festival lectures, optional gratuities for hotel staff, personal items, activities not listed in the itinerary, and travel insurance.
*Reflects payment by check or ACH. Credit card fees, if applicable are assessed at time of payment.
**If you are a solo traveler that prefers to share a double occupancy room, but we aren't able to find a suitable roommate for you, the private room surcharge will apply.
Level of Difficulty: Basic mobility and moderate fitness level is recommended. Van transportation and the Saturday boat tour requires sitting for extended periods and birding while moving. Guests should be comfortable walking/hiking on unpaved trails for 1-2 hours, and travelling by boat in the Gulf of Maine with potential waves, swell and salt spray. Guests must be comfortable spending full days outdoors in potentially inclement weather and dress accordingly. Total walking could be 3-4 miles per day but is usually broken up into morning and afternoon field trips. Surfaces may include rocky shorelines with some loose gravel and shells, trails with exposed rocks and tree roots requiring attention, and also smooth, stable boardwalks and paved trails.
Group Size: 6-8 + Trip Leader. We are known for having smaller group sizes with a better birder to guide ratio than most companies offering similar itineraries. This trip starts and ends in Portland, Maine so that there are more flight options available. Registration must be confirmed by March 8, 2024.
A Note About Gratuities – Your trip cost includes gratuities for your guide, as well as at restaurants for included meals. This allows us to reliably and equitably compensate everyone working so hard to keep you happy, healthy, and safe during your trip.
A Note About Minimum Group Size: If fewer than the minimum number of participants register, we may still be able to run the trip by adding a group supplement fee per person based on the number of people registered. That fee will be subject to approval by the registered participants.
Bicknell's Thrush Photo – Courtesy of Maurice DeMille.
Reserve Your Spot Now!