Southeast Arizona's Birding Hotspots Express – Summer Edition
August 23-27, 2024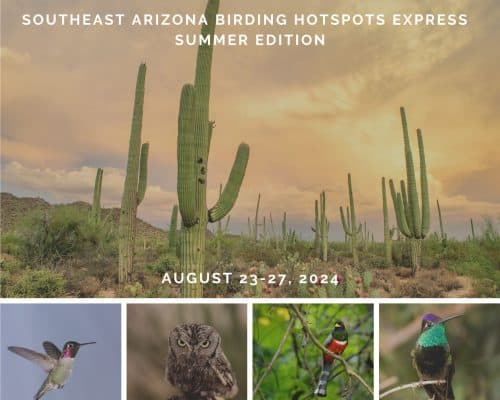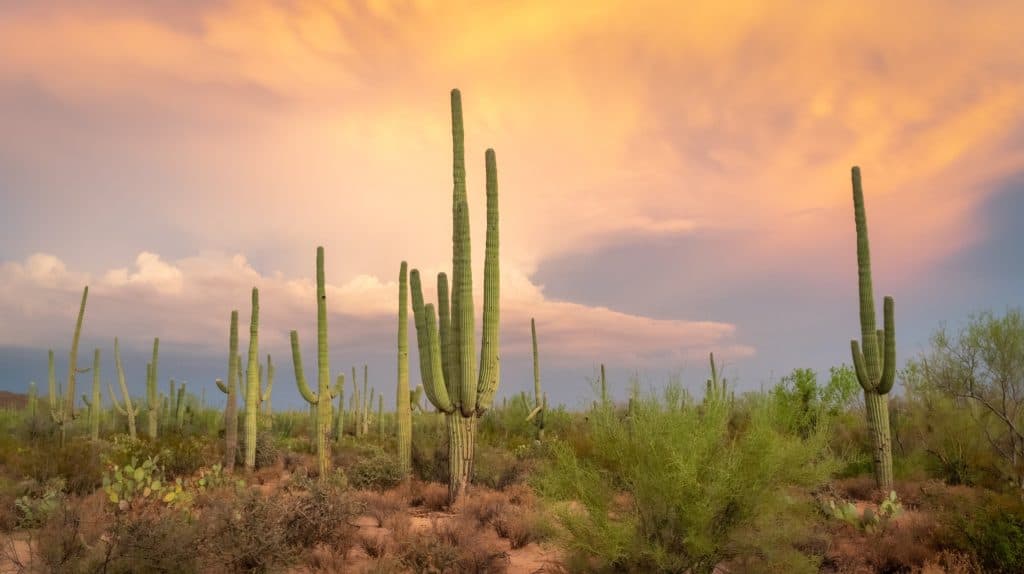 Southeast Arizona offers some of the best birding in the world. The region's diversity of landscapes, elevational range, and plant communities provide habitat for more than 400 species throughout the year. Montane vegetation extending from the Rockies meets southern flora from the Sierra Madre Occidental. On the east, the Sonoran and Chihuahuan Deserts meet. Cool coniferous forests, oak and pine woodlands, deserts, and grasslands separate the mountain ranges. Birds associated with all of these habitats are easily accessible within a half-day drive from Tucson.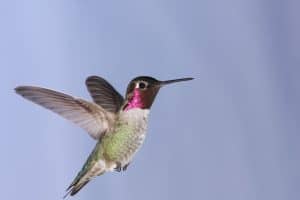 In August, summer monsoon rains continue, migration picks up, and bird diversity rises to its maximum. Numbers for most of the breeding specialties and hummingbirds peak. Shorebirds and swallows congregate at ponds and migrant warblers are common as the month ends.
We'll start our days birding at lower elevations and then head to cooler canyons and feeders as temps rise. This is a fantastic opportunity to learn about the region's natural history and animal diversity. Join us as we explore Southeast Arizona's birding hotspots near Tucson, Green Valley, Tubac, Patagonia, and Sierra Vista.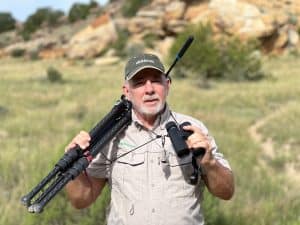 EXPEDITION LEADER: Chip Clouse is a long-time bird tour leader and Reefs to Rockies' Lead Naturalist Guide. He's also ProStaff for Opticron Optics and Former Manager of Front Range Birding Company.
Originally enamored with tooth and claw predators, his fascination with birds started by volunteering with the North Carolina Wildlife Resources Commission to monitor Peregrine Falcon nest sites. His fascination and love for birds was cemented once he saw his first Western Tanager while working for the Peregrine Fund in Oregon. Chip's experience includes 20 years of bird research and project management experience in nine states and the Caribbean nation of Grenada, a Masters in Conservation Biology from Colorado State University, five years with the American Birding Association, two years as a rep with Novagrade Digiscoping adapters and stints guiding at 15+ different US birding festivals.
Chip is excited to share his love of Arizona birds and habitats in this summer trip to some of Southeast Arizona's best birding hotspots.
Day 1 (Fri, Aug 23) ~ Morning arrival to Tucson International Airport (TUS). We'll spend some time birding in Tucson before heading to Green Valley and Madera Canyon for afternoon and evening birding.
Accommodations: Santa Rita Lodge – Madera Canyon
Meals: Lunch and Welcome Dinner
Tucson Mountain Park ~ Saguaro Cactus, Palo Verde and desert scrub with huge outcrops, washes and draws. Gambel's Quail, Pyrrhuloxia, Verdin, Black-tailed Gnatcatcher, Desert Purple Martin and Gilded Flicker are possible.
Sweetwater Wetlands ~ open-water ponds, cattail and bulrush marsh, cottonwoods, willows, dead snags, a flowing stream, and gravel-lined basins amidst disturbed desert scrub.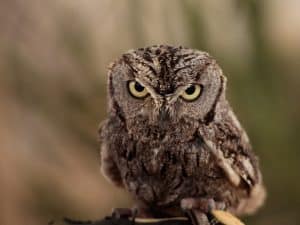 Santa Rita Mountains ~ an Important Bird Area (IBA) that includes Madera Canyon, one of the most famous birding sites in Southeast Arizona. This canyon's habitat consists of riparian woodland along an intermittent stream, bordered by oak woodland and mountain pine forests. Highlight birds include up to four species of Piranga tanagers, hummingbirds, owls, flycatchers, sparrows, and warblers.
Day 2 (Sat, Aug 24) ~ Full day at Madera Canyon area hotspots. The best part about this day is that we wake up in one of the most iconic birding spots in Southeast Arizona, if not the whole US, and can bird from the porch! After breakfast, we'll make our way down into the lower areas around Florida Wash while it's still early in the morning. We'll work our way back up to Madera Canyon trails near the lodge and other surrounding areas with a stop for lunch at the lodge.
Meals: Breakfast, Lunch and Dinner
Day 3 (Sun, Aug 25): This morning, we'll check out of the lodge and head south toward Tubac for riparian birding, then east to Patagonia area hotspots before continuing to Sierra Vista.
Accommodations: Casa de San Pedro B&B
Meals: Breakfast, Lunch and Dinner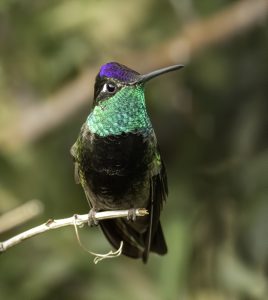 Tubac ~ Nestled between the Tumacacori and Santa Rita mountain ranges, Tubac is a small community known as the place where art and history (Presidio State Park and the nearby Tumacacori National Historical Park) meet. For birders, it's the lush greenery and tall trees of the Santa Cruz River riparian area and the De Anza Trail that are the draw. While we will only spend a couple hours here, the chance for unique raptors, flycatchers, and maybe a Rose-throated Becard makes this worth a stop.
Patagonia ~ a little town in Sonoita Creek valley, offers great birding and is close to additional famous hotspots nearby including Patagonia Lake State Park and Paton Center for hummingbirds. Actual Patagonia area stops today will be determined by recent sightings and the group's interest.
Day 4 (Mon, Aug 26) ~ Full day at Huachuca Mountain and Canyon hotspots like Ash Canyon Bird Sanctuary, Beattie's Guest Ranch at Miller Canyon, and Ramsey Canyon Preserve. It might be hard to leave our accommodations as the birding at Casa de San Pedro is amazing. Seed and nectar feeders and a pond on-site, with riparian cottonwoods and mesquite grasslands literally next door means you'll not want to spend much time indoors here.
Meals: Breakfast, Lunch and Farewell Dinner
Huachuca Mountains ~ home to some of the best birding in Arizona. The quantity and diversity of hummingbirds are probably unmatched anywhere else in the US.
Day 5 (Tues, Aug 27): After another amazing breakfast, we'll check out and make our way back to Tucson in time for an afternoon flight home. Birding en route with stops based on recent sightings and group's interest.
Meals: Breakfast and Lunch
DETAILS
Price: $1975* per person based on two people sharing double occupancy accommodations. Add $450 if you prefer a private, single occupancy room.
Includes: accommodations, van transportation starting and ending at Tucson International Airport (TUS), Expedition Leader (Driver/Guide Chip Clouse), daily birding and wildlife viewing with spotting scope available, all meals starting with Lunch on Day 1 through Lunch on Day 5, entrance fees and sugar funds, and gratuities for your guide and at restaurants for included meals.
Excludes: flights, travel insurance, activities not listed, optional gratuities for lodge/B&B staff, and personal expenses.
*Price is based on payment by check or ACH. Credit card fees, if applicable will be assessed at time of payment based on credit card used.
Group Size: 4-8 + Expedition Leader. We are known for having smaller group sizes with a better participant to guide ratio than most companies offering similar itineraries.
A Note About Gratuities – Your trip cost includes gratuities for your guide, as well as at restaurants for included meals. This allows us to reliably and equitably compensate everyone working so hard to keep you happy, healthy, and safe during your trip.
Level of Difficulty: Much of our birding will be at well-stocked feeding stations with shade and chairs, benches or bleachers for sitting. There are opportunities to hike up shaded canyons in search of target species in Madera Canyon, Miller Canyon and Ramsey Canyon. Hiking in the canyons will be on mostly well-maintained trails with some elevation gradient and uneven terrain at times. Hiking along the Santa Cruz and San Pedro Rivers will be on mostly flat, well-maintained trails. The option to stay at the feeders vs. hike is always welcome. We won't generally hike more than 1.5 miles round trip at a given stop with 3-3.5 miles of hiking possible per day. While we'll make every attempt to visit lower elevations early the day and move upslope as temperatures rise, summer heat may be an issue for some.
Reserve Your Spot Now!